Stewart spent twenty years with 'Hydro-Electric', moving to Inverness in 1994 as District Manager, Highlands & Islands. Since 2000, he has worked with Cap Gemini setting up contact centres, run his own management consultancy and delivered HIE's business advice service. Stewart has served on the Board of Inverness Chamber of Commerce since 2006 and was appointed full time Chief Executive on 1st September 2008.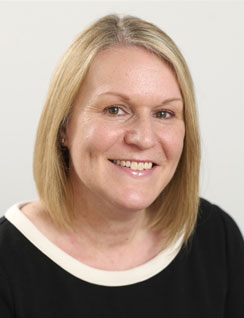 Deputy Chief Executive and Head of Events
Paula is an experienced senior manager with a strong business background gained in the private sector across a range of industries. Having originally trained as an interpreter and translator, Paula subsequently worked in business development across Europe with a medical equipment firm, before moving into marketing and event management, where she has more than 20 years' experience. Prior to joining Inverness Chamber of Commerce in 2005, she spent several years, latterly in a senior management position, running Scotland's leading trade exhibitions for the giftware, textile and food and drink industries. In her current position, Paula plays a key role in the growth and strategic direction of the Chamber, and as Head of Events, is responsible for developing and leading the Chamber's wide ranging business events programme.
Clare joins Inverness Chamber with over 10 years of hospitality and management experience. With a strong focus on attention to details and communication, she has a reputation for delivering a consistently professional service.
Clare is keen to develop strong working relationships with the members and is passionate about delivering a comprehensive benefits offering that supports businesses in their ambition.
Rita is an experienced financial addition to the team having worked across Private, Public and Charity sectors. Driven by supporting her colleagues, she takes pride in delivering a high standard of service to her employers and all Members of the Chamber. She has been recognised for her extraordinary commitment in her previous roles.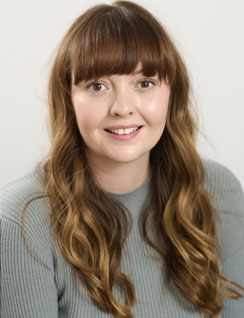 Membership & Events Co-ordinator
Originally from the Isle of Skye, Kara moved to Inverness in 2012, where she started her career in the food and drink sector before moving into hotel management. Kara has always had an eye for detail and her time in hospitality has only furthered this along with her organisational skills.  Kara originally joined the Chamber's international team in 2019 before moving to the membership and events side in 2021. Kara's role at the Chamber is to handle the administration and marketing of events and membership including the online promotion of our members and their news. She is also the third member of our international team offering support and documentation to companies exporting overseas.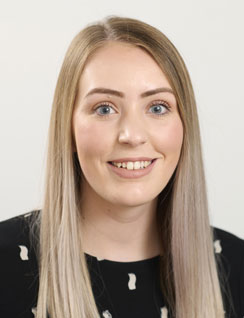 International Programmes Manager
Originally from Edinburgh, Sarah graduated from the University of Stirling in 2016. Since graduating, Sarah has developed project management and organisational skills through the co-ordination of large infrastructure projects for a conveyancing firm based in Edinburgh.
Sarah joined Inverness Chamber of Commerce in 2018 and is responsible for managing and developing the Chamber's international trade programmes to help achieve strategic and operational goals. Through running the day to day elements of the Highlands & Islands Export Partnership, International Trade Mission projects, International Trade Training and delivering Export documentation and customs paperwork, Sarah works with a broad range of businesses across the Highlands and Islands to support with their international trade ambitions. Sarah enjoys working closely with other Highlands and Islands based agencies to ensure our business community has access to international trade support.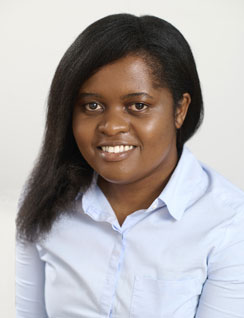 International Trade Administrator
Changu is originally from Botswana and moved to Scotland in 2006. She volunteered as an Adviser at Citizens Advice Bureau whilst attending University.  Having graduated from the University of the West of Scotland with a B.A. (Hons) in Law in 2014, she went on to study masters in International Law & Security at the University of Glasgow.
Prior to joining Inverness Chamber of Commerce, Changu worked in a law firm in Glasgow where she gained extensive experience and skills which played a key role in the successful running of the office.
In her current role Changu assists with the delivery of export documentation and customs declaration services. Furthermore, Changu provides support to businesses from all sectors with their technical enquiries as well as assisting with the planning and delivery of the International Trade events such as training and trade missions.