If you think you can help young people who are currently at risk of long-term unemployment get the experience they need then the Kickstart Scheme is for you.
The Kickstart Scheme is a £2 billion UK Government fund designed to create 6 month job placements for 16 – 24 year olds.  Employers of all sizes can apply for the funding which covers 100% of the national minimum wage, national insurance and pension contributions for 25 hours per week. Additional hours can be added to the placements at the employer's discretion and expense. A £1,500 payment is also available to help with initial training and set up costs.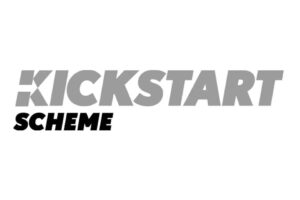 The jobs created with Kickstart Scheme funding must be new jobs. They must not:
replace existing or planned vacancies
cause existing employees, apprentices or contractors to lose work or reduce their working hours
The jobs must:
For each job you must help the young person become more employable. This could include:
looking for long-term work, including career advice and setting goals
support with curriculum vitae (CV) and interview preparations
developing their skills in the workplace
As an approved Gateway we have firsthand experience in the application process and can offer support and guidance at every step. If you would like us to apply on your behalf please contact info@inverness-chamber.co.uk.
Alternatively, you can apply directly through the gov.uk site here.